Summer 2022 High School Internship 
BLOG posts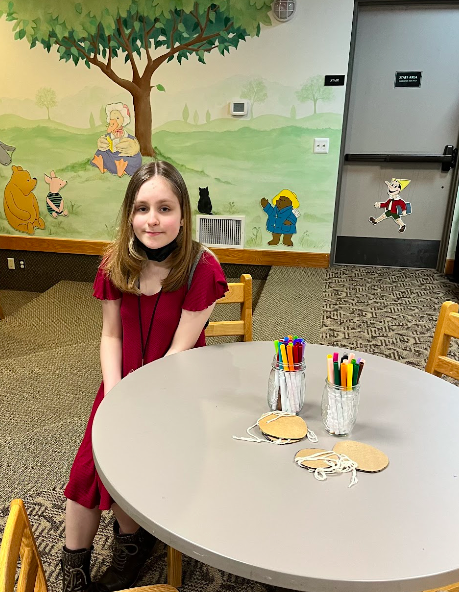 Trivia Night at the Library -or- How Books Influenced My Life
By Peyton Thomas
For as long as I can remember and even a little more than that I have been visiting the Lake Oswego Public Library. Although the books have been a huge part of my experience, what sticks out the most to me has always been the events and the valuable time I get to spend with my family and community. When I was very young my father would always take me to story-times and the performing arts related events, especially in the summer, and I can honestly say that those are some of the best and most important memories of my early childhood. Being able to not only read but interact with the books and stories pushed me into becoming an even larger reader. And, the mini shows and performances were hugely influential in my growing into a thespian and performer myself. One of my most prominent memories of the library events would be the Harry Potter Trivia Night which was held when I was in the third grade and nothing less than obsessed with the book series. I remember the pure joy of getting to connect with others over a common interest and, always being one for puzzles and mind activities, the excitement of a challenge. I even got to bring a friend along and we managed to get second place, which I must admit I am still pretty proud of. I believe that all of this goes to show just how important the library and all of its events are, not only for children but everyone in our community. Recently, I got to take a tour of the whole library and I can not stress enough how much the library needs more space to hold these events. Families are even staying away from these due to concerns of Covid-19 exposure and this is forcing children and adults from missing out on vital life experiences. Thanks to the Booktique and the community they have funding to put these events together, but the lack of space and its impact on everyone's quality of life and library experience should not go unnoticed.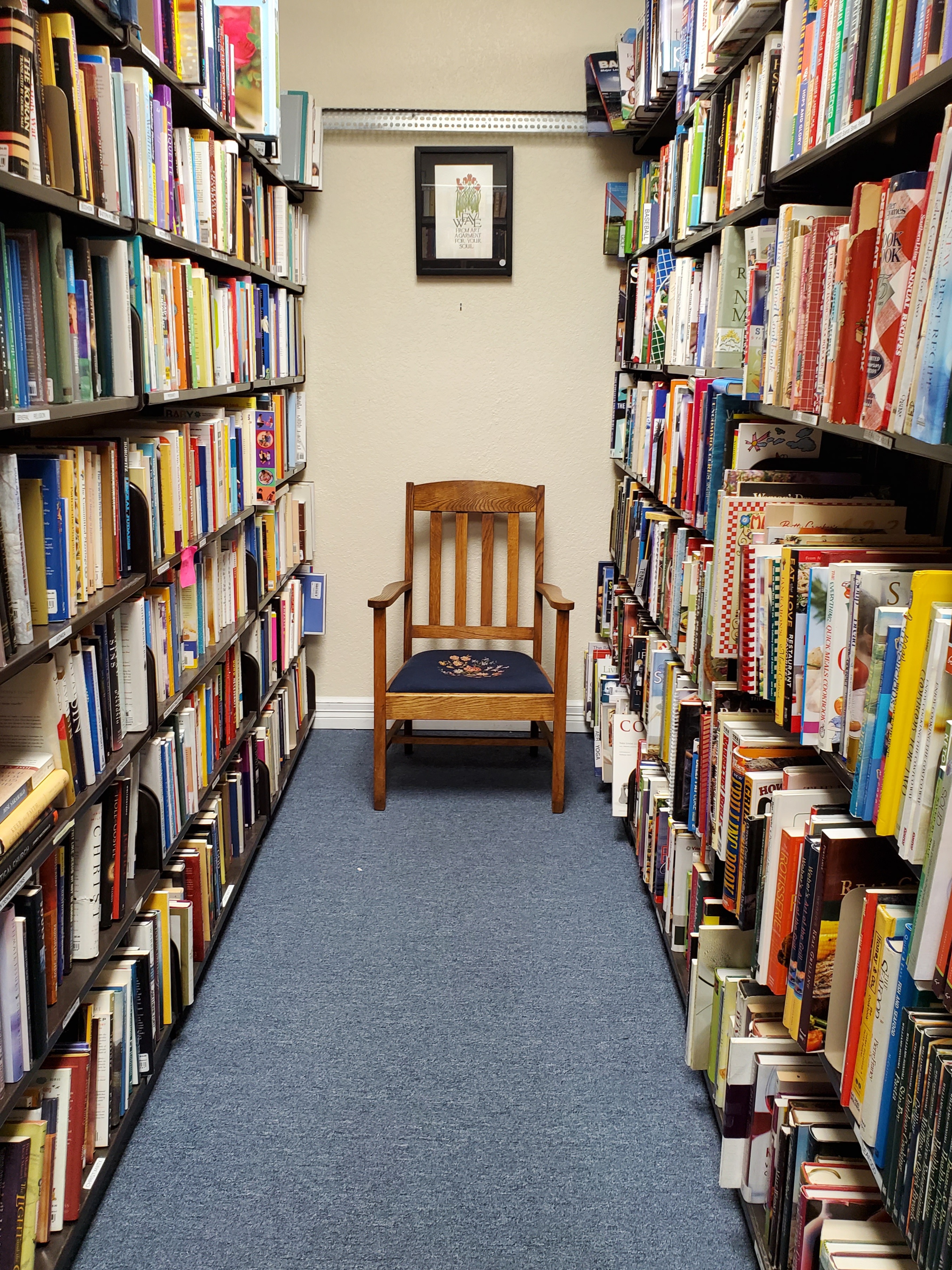 Title: Technology in Modern-Day Bookstores
Bookstores have long been used as places to collect information and imagination. Similarly to libraries, these were places that you could go to and get books, which would provide you with a wide array of information. Nowadays though, people don't have to go to libraries and bookstores to gain information, they merely look it up on an electronic. All you have to do is type your question into the search bar of a search engine and you have your answer! Not too long ago, people had to scour multiple bookstores and libraries to find a hint of information about something. Isn't that amazing to think about? Now, just because the world has evolved doesn't mean that bookstores still aren't needed and appreciated by their local, and sometimes regional or global, communities. In fact, technology has actually, in some senses, come to bookstores' aid, helping them become more efficient for both the owners and the customers! Whilst interning at the Booktique, I've even gotten to see some of these changes come to forwishen! With the addition of technology in bookstores, places like the Booktique now have programs like BASIL and Amazon at their disposal to better improve their business! Starting with BASIL, BASIL is a software, or platform, that the Booktique uses to store information on their collection, or inventory, of books and it allows easy access to this information when store employees need to check their inventory or sell a book. This is probably the most useful addition to bookstores that correlates to the internet! An online site is used to help find the proper price for a book based on when it was published, written, who wrote it, etc. The last website I mentioned was Amazon, which I'm sure you've heard of before. Though many people use this platform to buy goods, the Booktique uses it to sell their better used books! Having Amazon was really helpful for the Booktique during the pandemic as well, allowing them to sell to a larger audience while also not forcing anybody to come into the store if they weren't comfortable doing so! So, all in all, though technology and bookstores may seem like an odd concoction, they are actually quite useful together!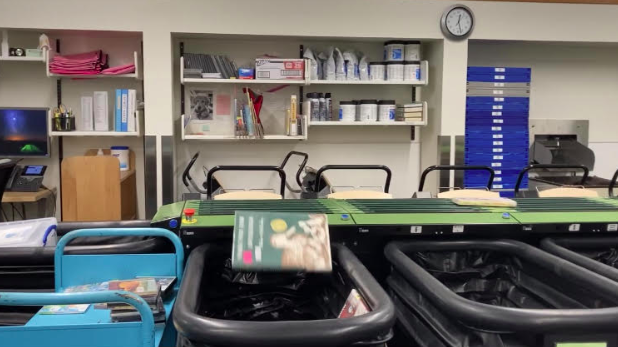 A Bookstore's Inventory
by Danette Fidler
During my internship at the BOOKtique, I had predicted my favorite part might be one of the more difficult tasks. Inventory doesn't sound the most fun when you apply it to a job such as grocery store employee. Scanning endless cabbages wouldn't appeal to most people, but I've found logging books into our system to be entertaining! (Though, to be fair, most of the fun is in printing the sticker.) There are a few steps you go through in the inventory program called BASIL, though the most challenging part for myself is deciding the genre of the book. There's around 60 different genres to pick from, and that includes all the little subcategories. Is a fictional western romance book categorized as fiction, romance, or western!? Once you've figured that out, you set the price and slap on a sticker. It might seem to be repetitive after a while, but I find it gets quite relaxing. You can't be too laid-back though, I've been surprised to find myself accidentally setting a book for half a million dollars before.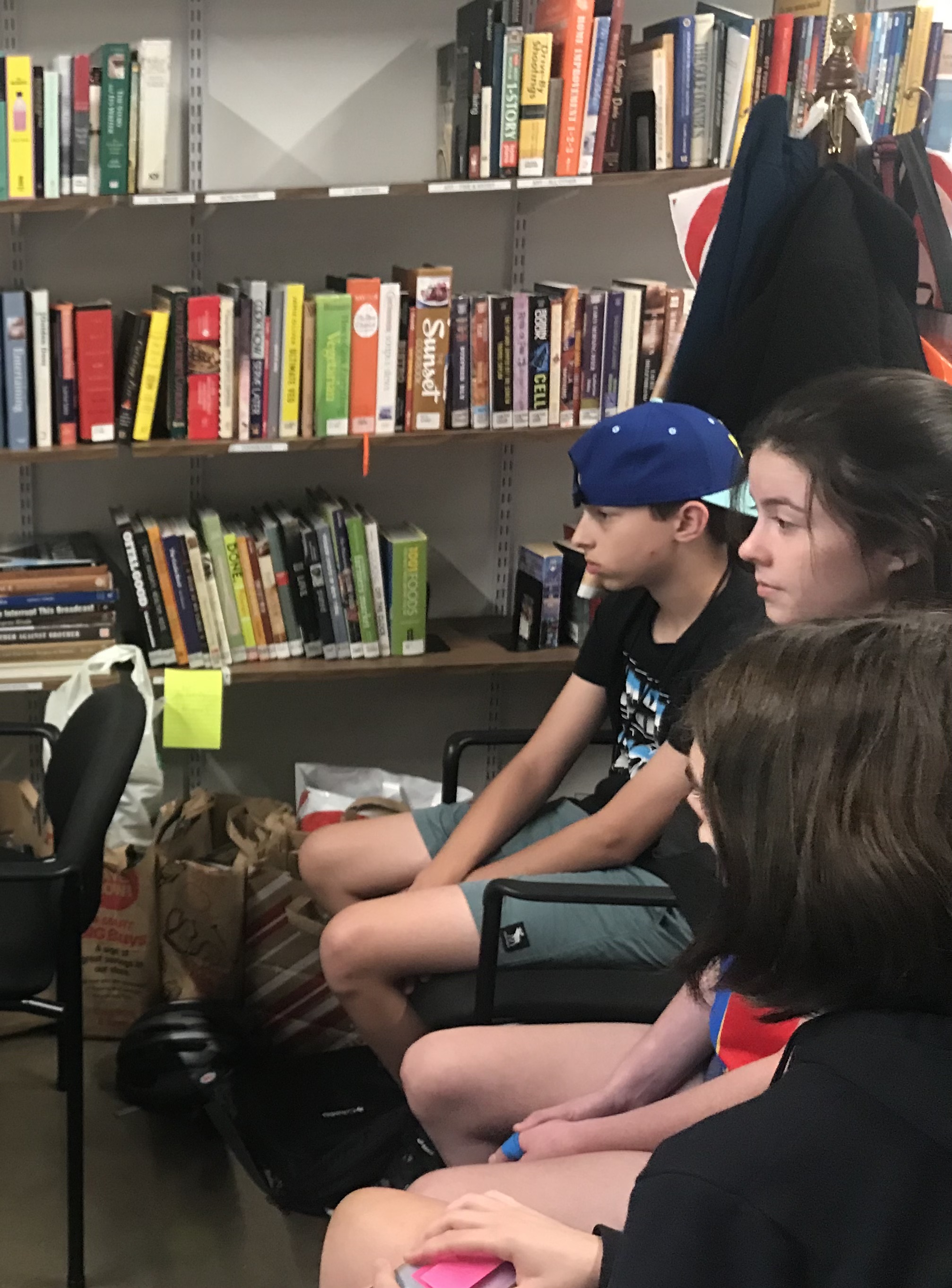 How a Bookstore Works
By Liam Bateman
During my time working at the Booktique, I have learned many interesting things about how bookstores operate and survive in our world today. It has been very helpful, and I have learned many different tools, all while having a lot of fun. One thing I have learned is that bookstores are very different from libraries in that you buy books instead of checking them out. One way this is true is that libraries will leave all of their inventory in a designated place forever. This is different from a bookstore because in a bookstore, the books will often move shelves, or switch sections in order to make sure the customer always is aware of a variety of items in the store. Another way libraries differ from bookstores is that bookstores never use the Dewey Decimal system. They organize books by genre for browsing customers. Another reason I love working at the Booktique is because I have learned to use software in order to figure out the average price of a book online and to then make a customized barcode to identify the book in our store. The final reason I love working at the Booktique is my favorite. While doing this internship, I have learned to price rare books. It's very exciting to see the different types of rare books that come into the store, as well as to get one that is worth a lot. The first rare book that I priced was worth 45 dollars! I truly have loved the experience so much and recommend volunteering here to anyone who may be interested.
Guess who came to Monroe?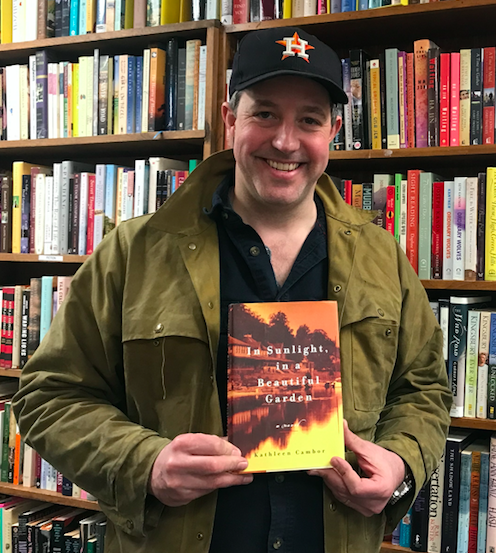 Peter Cambor
Think Grace & Frankie and NCIS
#District 33
Check us out on Redfin's Blog post!
Mood-boosting activity #2: Dedicate
time to get lost in a book
Curl up with a good book
Visit a bookstore to find a book about anything from a thrilling mystery to a
wondrous trip to Thailand. Best therapy during a snow day is to curl up by the
fire with "Where the Crawdad Sings" or any of our LO READS great novel
picks.-  BOOKtique , a nonprofit bookstore that supports cultural activities of the
library with books "recycled" and resold to the community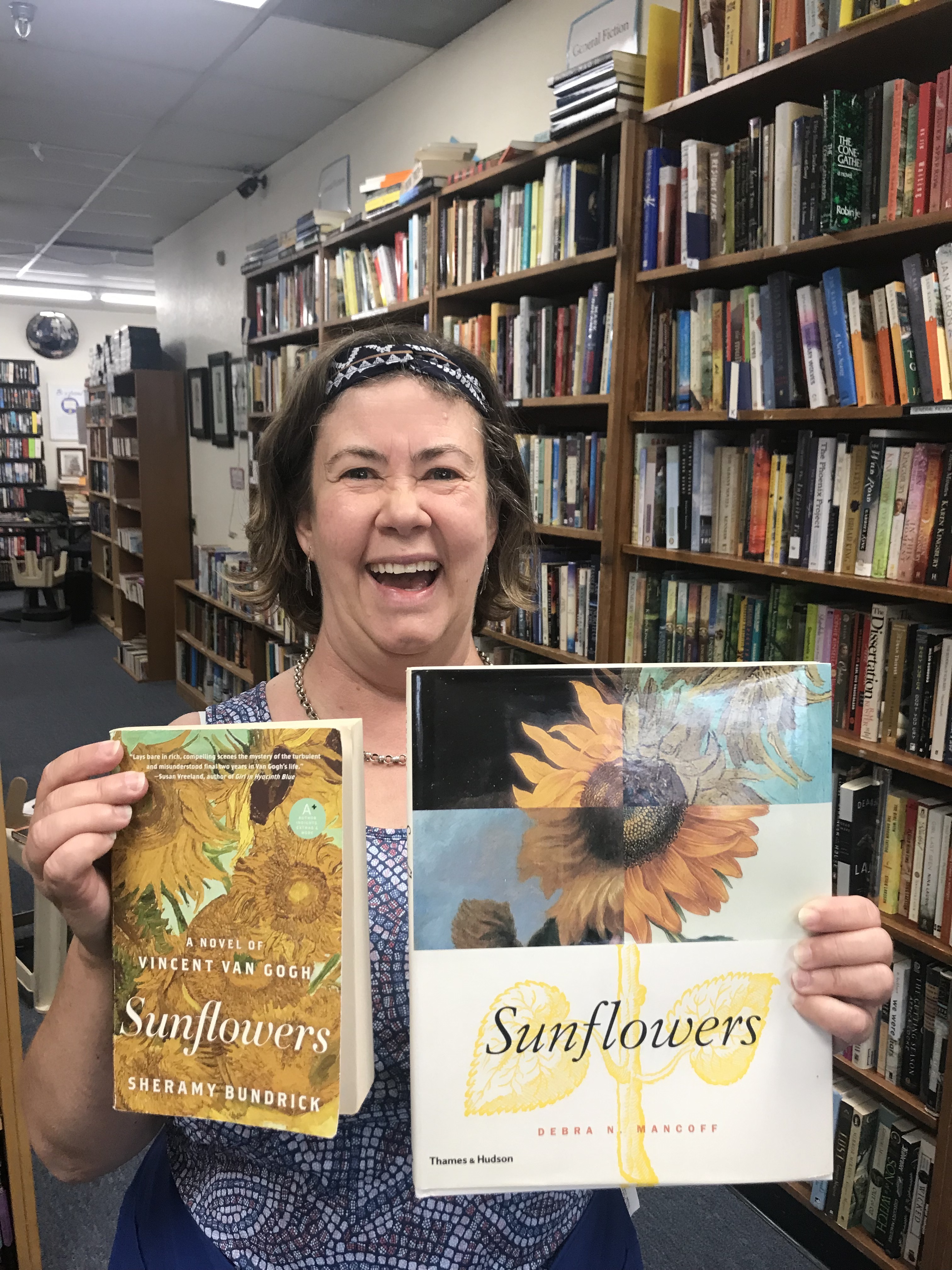 Summer 2021 High School Internship Program
BLOGs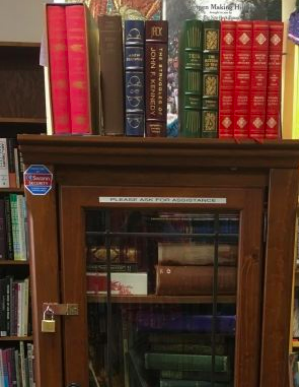 Book Pricing in a Used Book Store
By: Charlotte Nelson

Books can be worth anything from a few dollars to thousands. One of the most interesting things I have learned from the internship is howdifferent variables can affect how we price books. Even at the Booktique we sell some books for upwards of 200 dollars. We sell anything from board-books for babies, to rare classics and travel guides. Books that are in horrible condition such as ripped, falling apart, or have no worth after being researched are recycled (for example Thrift-books and Street-books). Even if the book is old it can be worth next to nothing. The binding of the book can have a heavy influence on the price. From cloth, to leather, hardcover, and paperback, we have some truly beautiful books. The best books we get are perfect bindings, first editions or first printings with no pages missing or errors.. We always check if the book has any markings or highlights in it because it can affect the book's resale value. Although it seems weird, sometimes books with printing mistakes (upside down pages, the author's name listed twice on the cover etc) can be worth more. Some of the pricier books we get are photography books; some of beautiful landmarks around the globe, others old pictures of models to bands performing in concert. Personally I enjoy looking through those types of books, especially the books about specific artists such as Picasso or Andy Warhol's work. At the BOOKtique we display books that have an author's signature, especially when a certain author rarely signs any books. When an author dies, the book sales of their work can go through the roof. Using the web can also be incredibly helpful when researching what other vendors are selling the certain book for. Some can be under a dollar while others sell it for 50. At the end of the day, most of our books are only a few dollars. The hidden gems though is what makes our local used bookstore even more precious.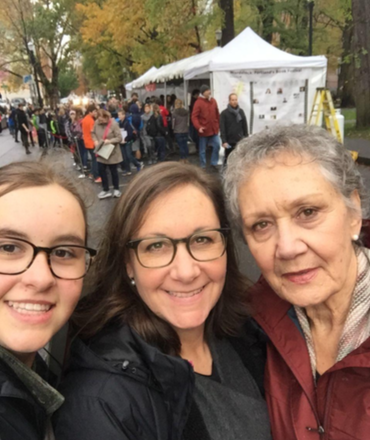 The Portland Book Festival
By: Alex Edwards
The Portland Book Festival, which in previous years has been called Wordstock, is a literary event held every November in Portland. There are author talks, writing workshops, pop up readings and a book fair at the Portland Art Museum. The festival has something for young readers just discovering the literary community as well as older readers who have been attending for years. There is also an emphasis on showcasing authors who are from Oregon. The festival is not limited by genre or category either; there's non-fiction, children's books, YA fiction and so much more. The 2021 event will be hybrid with some parts taking place online and some in person. The lineup of authors will be announced in late September.
As an avid reader just beginning to follow authors and discover literary events, I was drawn to the festival because an author who I liked very much, April Henry, was on the lineup that year. I had read many of her crime thrillers and was anxious to learn more about her writing process. As she spoke, I gained an even deeper appreciation for her work. She had a goofy, energetic, and passionate demeanor as she described how she approached writing a blind character for her books Girl, Stolen and Count All Her Bones. I was especially interested in her description of the numerous martial arts and fighting classes she had taken, including one which taught her how to get out of handcuffs (which she attempted blindfolded). Sitting there in the pews of The Old Church on SW 11th ave in Portland, eagerly eating up the words of a woman wearing leggings designed to look like police tape, was a perfect introduction to the rich literary community in the Pacific Northwest.
After the talk, I rushed to get in line for the book signing. As she was signing my book, April Henry complimented my name. Naturally, it was all I could think about for the next week. To this day, when I look back on this experience I can still remember feeling as if I were flying. While reading is a solitary experience, I think that the importance of the communities that grow around it and social experiences that occur because of it should not be overlooked. I am grateful to live in a place with a vibrant literary community, and that supports independent bookstores such as The BOOKtique, which allow such communities to prosper.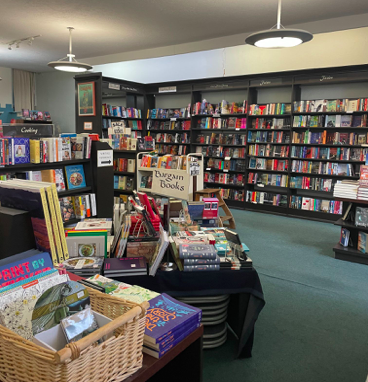 The importance of independent bookstores
By: Natalie Gentry
After a long year of pandemic life, we're all looking for ways to connect with others and the community. One of the easiest ways to do this is by shopping for books, specifically at independently owned stores. Now you may be wondering what exactly an independent bookstore is, and how to differentiate it from other bookstores. Independent bookstores are independently owned, and typically only have one store. By contrast, commercial bookstores such as Barnes & Noble have multiple stores, and are large operations that are not as inclined to work with independent authors and publishers. Shopping from an independent bookstore instead of a commercial bookstore can make a huge difference within your community, as well as help you discover a wide range of books and authors. When you shop at a locally owned store, a large majority of the money is returned back into the local economy. This means you are  helping your community by purchasing a book. In addition, buying locally at an independent store uses less packaging and avoids extra shipping, and results in a smaller carbon footprint. Furthermore, workers at independent bookstores typically have great passion for reading and literature, and can be very helpful when it comes to asking for book recommendations or new inventory. This can brighten the experience of going into the store and help customers feel satisfied with their book choice. Lastly, commercial bookstores tend to broadcast bestsellers and well known authors, which can limit the possibilities of finding new stories and authors. Independent bookstores sell a variety of books from both well known and local authors, which allows people to discover so many new books and helps new authors and publishers gain recognition. So, the next time you're in need of a new book, consider shopping from an independent bookseller to gain the many benefits that it brings.  It will make you happy and will benefit your community!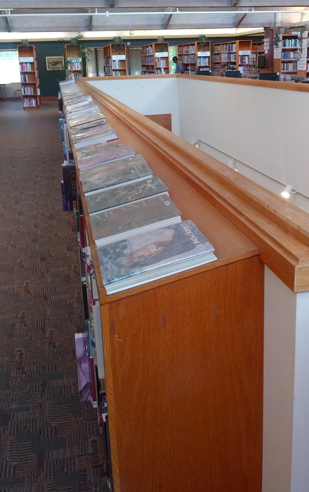 What do you want to be when you grow up?
By: Annabel Jackson
What do you want to be when you grow up? The inevitable question every adult asks and one that I cannot answer yet. I've come to despise that question because I can only tell them how professions related to teaching, the arts or sports aren't in my future. By specifying that I like science or history, it feels like I've signed my life away, that I now must study and pursue a job in that field. Because I am so young I need to keep an open mind to learn and explore the millions of other jobs available to me.
Going into the BOOKtique internship, I anticipated all my tasks would be  in the bookstore. I didn't expect that I'd have the opportunity to learn about the publishing industry, the steps that a marketer takes, or how to price rare books.
It's been inspiring as well to see the work that the managers and volunteers do to keep BOOKtique running. I didn't know that the BOOKtique funded projects like Lake Oswego Reads or Youth Summer Reading Incentives. BOOKtique has allowed me a greater understanding of my community and the book industry. The book industry isn't as visible as teaching, so I'm incredibly thankful for the opportunities BOOKtique has shown me.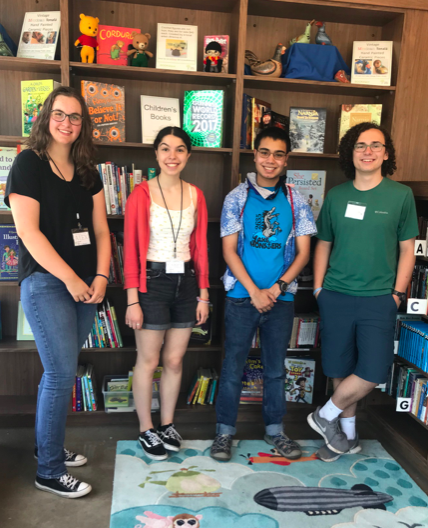 2021 Summer Internship Program at the Booktique
By:  Nancy Anderson
Through the 2021 Summer Internship Program at the Booktique, I got insight into how independent bookstores run. Before learning about the BOOKtique, Powell's was my favorite place to get used books. The store is organized, books are easy to find, there are multiple locations, and the books are fairly cheap and good quality. The BOOKtique has all of this and more however. Through the two locations the BOOKtique has to offer, there is an abundance of books for extremely inexpensive prices. All of the books I have bought so far have been $4 or under. Not to mention, all the proceeds go to the Public Library here in Lake Oswego, so by buying at the BOOKtique, you are supporting the library as well. When you walk into the BOOKtique, the shelves are neatly organized by genre, and everything is easy to find. No books lay elsewhere in the store besides on shelves, like some other independent bookstores. When I visited an indie Bookseller in Sellwood, I could barely make it in through the door without stepping on books. Most of the books were stacked up on the floor instead of on shelves, which made it impossible to look through. To maximize space, there were shelves that were attached to the ceiling that were stacked very high with books, making a step stool needed to reach them. As I was reaching for a book, five others came crashing down on me. As I was looking through the prices, the prices weren't very different from the original prices which was surprising for being used books. Most of them were around $8-11 dollars where the average price for the BOOKtique is $3. All in all, from buying books from the BOOKtique, you are getting a better bang for your buck and supporting a local library!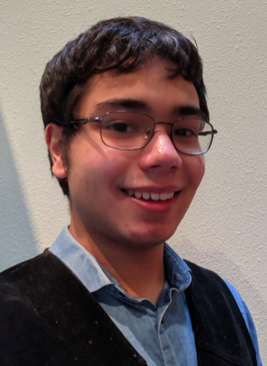 The History Of Oregon Journalism
By:  Erik Stoltz
In my time at the BOOKtique, rare books have sometimes seemed to appear almost out of nowhere. On my first day, a hundred year old copy of Mark Twain's Tom Sawyer was presented to us as an example of a rare book that could be occasionally found among other donations. Once, a picture book of a model from the 1920s was found to be a rare collectible in mint condition. This happened only once or twice, and when it did, I was not expecting it. My internship has given me an appreciation for old books and their rarity. It also made me curious: most of the rare books I knew about were from the east coast, and I haven't heard of many rare books published or written in Oregon itself. So what is the history of publishing in Oregon? Once I had the opportunity and excuse to start researching, I started looking for answers.
The first printing press in the Pacific Northwest was a donation to the Whitman Mission, then known as the Waiilatpu Mission. However, this was located in what would become a part of Washington state. At the time it was a part of the Oregon territory. Many of the first Oregon publications came from missionaries, though they were never commercial. The first book published in the Oregon territory was a Lexicon to teach the Nez Perce (A group of Native Americans)  from a different mission in what would soon become the state of Idaho. Fictional books began to be published less than a decade later.
As a young state, Oregon's publication started off with newspapers. The first newspaper was called the Oregon Spectator, and was printed originally in 1846 from a hand press shipped from New York. Based in Oregon City, it focused on unbiased and impartial news. The Spectator enjoyed  financial success for a decade, until Oregon City was surpassed by Portland as Oregon's economic center. The Spectator closed in 1855. The Oregonian, another Oregon based newspaper, is the longest running Newspaper in the US west coast; having been started around 4 to 5 years before the termination of the Oregon Spectator. Unlike the Spectator, the Oregonian focused on biographies and political discussion. It was more biased towards the Wig Party, a major political party at the time which resembled the modern day Democratic party. 
Oregon newspaper publishing companies and missions had published written pieces before Oregon's Statehood, however in the nineteenth century, only three individuals attempted to publish in Oregon: Stephen J Mcormick, George Himes, and AG Walling. Stephen J Mcormick was the first publisher in the state and the founder and owner of Portland's Franklin Bookstore. He also published a novel called "Captain Grey's Company" written by suffragette Abigail Scott Duniway. Mrs. Duniway was a suffragette whose work directly impacted Oregon passing a Women's Suffrage Amendment.
Oregon's publishing history connects with many of its midwest and pacific northwest neighbors because of its days spent as a territory before its borders separated. Because of this, Oregons' book publishings were not exclusive to Oregon until post 1859, the year of its statehood. Many of Oregon's landmark publishing companies no longer exist today, and stores like the Franklin Bookstore have been shut down and dissolved for decades. Very little information exists on the subject, and I was happy to provide it to the BOOKtique. Should anyone else wish to research this, I recommend the Oregon Encyclopedia to start with.